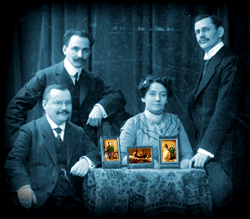 Mounted in a 5 mm kappamount and couted with UV protection film,
every print is signed and numbered.

Each picture, starting at 300.- Euro, has a limited number of 10 editions.

Upon reguest pictures are available framed as a digital print on linen.

Pictures in 10x15 cm format are printed on photographic paper.
If wished a frame from the 1920-1950 time periode may be purchsed
in combination with this format.